Personalized, Knowledgeable, Professional.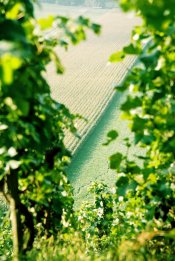 Three words that sum up our philosophy. Don't go where everyone else does. See the family wineries, those off the beaten path. Let our knowledgeable guides find the places that match you and your guests' palettes.
You won't hear us saying "so what wineries do you want to visit?" (Unless of course you have one in mind). We'll ask you, "What kind of wine do you like?" or "What kind of foods do you like?". If you're new to wine tasting, please don't feel intimidated. We can help. We'll match your tour to your palette, even if you don't know what it is! We'll find it together.
Visit appointment only wineries in both Sonoma and Napa Valleys. Why worry about a DUI? Travel relaxed and in style.
Our tours can include a picnic lunch, or how about a reservation at a local restaurant? See the hidden jewels of the Napa and Sonoma valleys – and not just the wineries. Go to the restaurants that the locals know and love. Our tours are completely customized for you!
We can be as inclusive as you'd like. We can pick you up at the airport, deliver you to your hotel (no rental cars, no getting lost on the way), pick you up refreshed and take you on a tour you won't soon forget. We can then take you to dinner, or back to your hotel. When it's time to leave, we'll provide you with door to door service to the airport.
We offer full concierge services – book your hotel, restaurants, spa services – you name it and we can make it happen.
And, if you're not into wine, we can take you on a scenic tour of the Napa or Sonoma Valley -" it's really not all about the wine it's all about you." Visit places you've heard of, and some you haven't. We can combine a scenic tour with a wine tour. We will do our best to please all the members of your group.