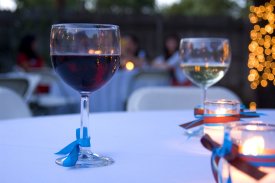 In addition to our executive services and wine tours, we offer a number of other services:
Weddings –  not just for the bride and groom – take the stress out of the big day for the others in your party, and your family!
Scenic tours – it doesn't have to be all about the wine. Architecture, Spectacular Views, Incredible photo opportunities, Art Galleries!
Dining Out – Why risk a DUI? The cost of professional transportation is a bargain in comparison. Don't worry about who's going to be the designated driver, or if you're really OK to drive.
Proms and other social formals.
Inter-Valley Transfers – let us make the drive for you!